Garbage Day is over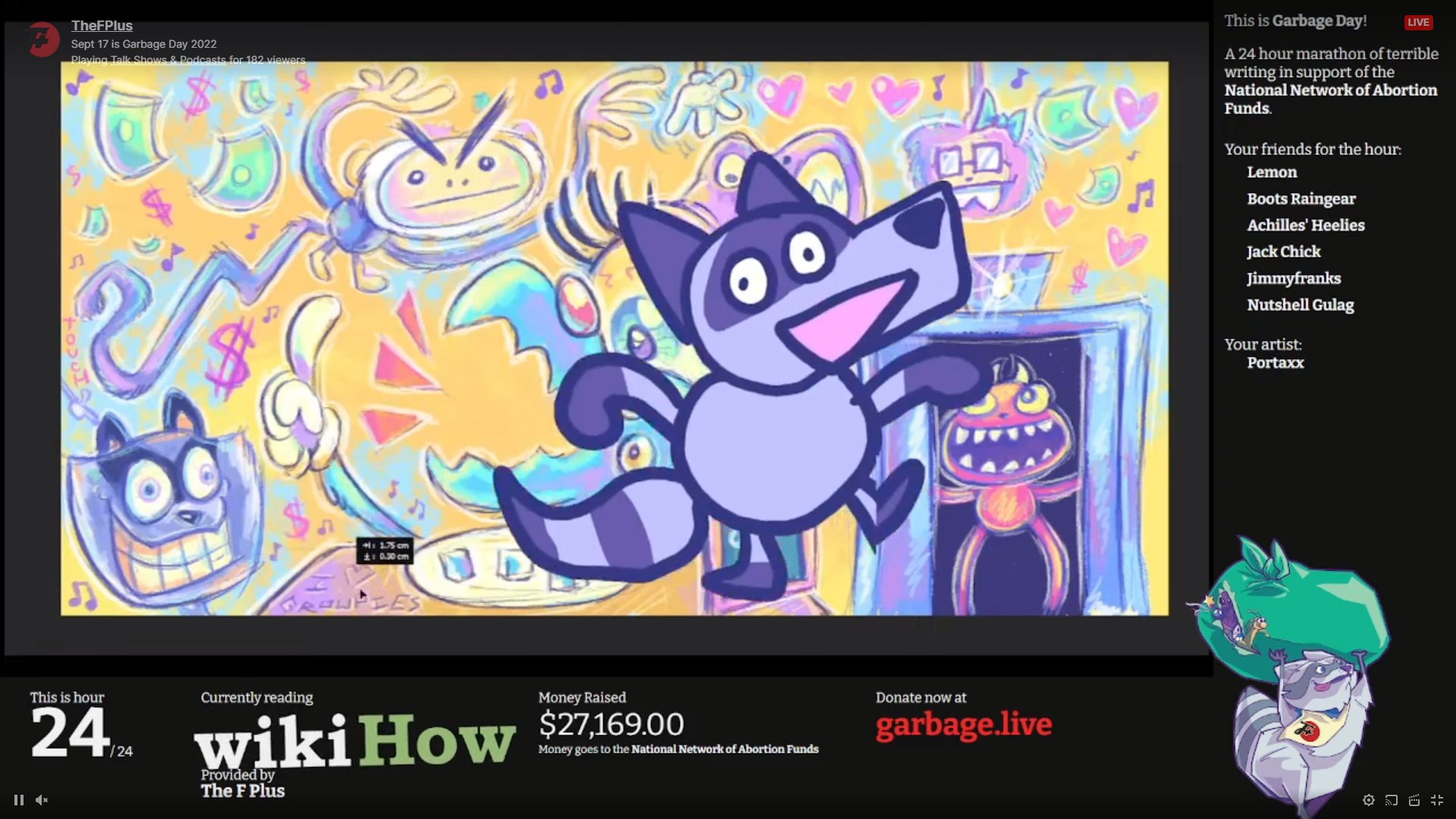 $27,169 was raised for the NNAF.
On September 17th 2022, The Ridiculists will escape From Garbage Day.
We've done this multiple times now, and The F Plus still haven't learned this is a bad idea: We will be broadcasting live for 24 Terrible Hours, reading a new document with a new theme every hour, all the while raising money for The National Network of Abortion Funds. We've scheduled dozens of readers, a multitude of artists, prizes and other nonsense that only a sleep-deprived mind can think of. It will be exhausting. It will be fun. And hopefully we'll generate a lot of money for a cause that needs it more than ever.
Join us, starting at Noon EDT, as we Escape From Garbage Day, and make the future look a little less shit.
Add event to calendar
Promo music by Boots Raingear.
You can familiarize yourself with the 2020, 2019, 2018 and 2017 iterations of this profoundly awful idea, and then prepare yourself for what's to come.