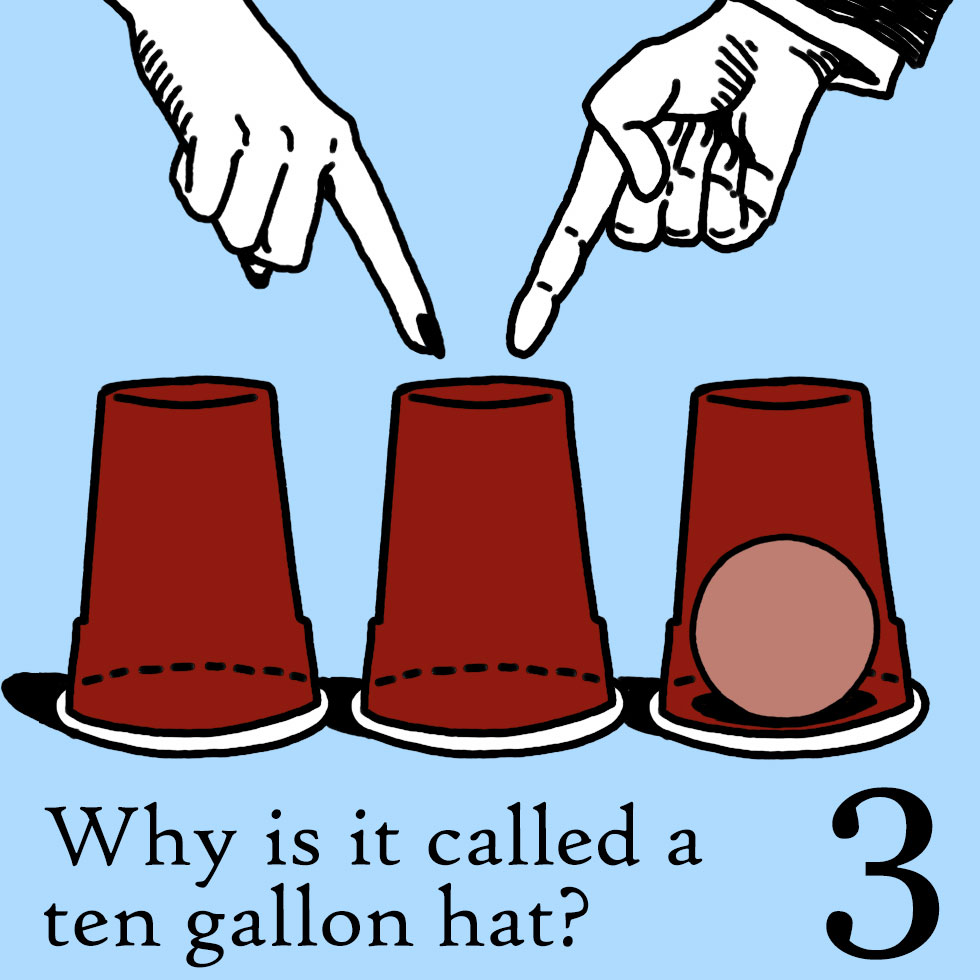 3

:

Why Is It Called A Ten Gallon Hat?
This episode's questions
Why is it called a ten gallon hat?
Why is Pluto no longer considered a planet?
How many countries have landed on the Moon?
How many planets orbit the Sun?
Why put avocados and bananas in a brown paper bag?
This episode's sponsor
To suggest facts for future episodes, email [email protected]