209

:

Clips Against Humanity

Featured Site:

clips4sale.com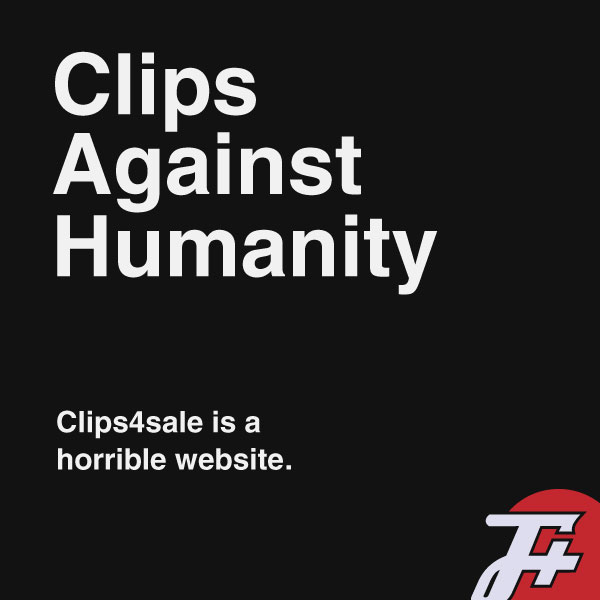 Founded in 2001, clips4sale.com has served as an open-air fetish bazaar catering to all sorts of hyperspecific sexual interests of the people who are willing to pay a premium. We try to prepare ourselves, but nothing could prepare us for these animated GIFs.
This week, The F Plus reacts to visual things. And you would too, buddy.
MUSIC USED:
Mr. Bungle - Girls of Porn